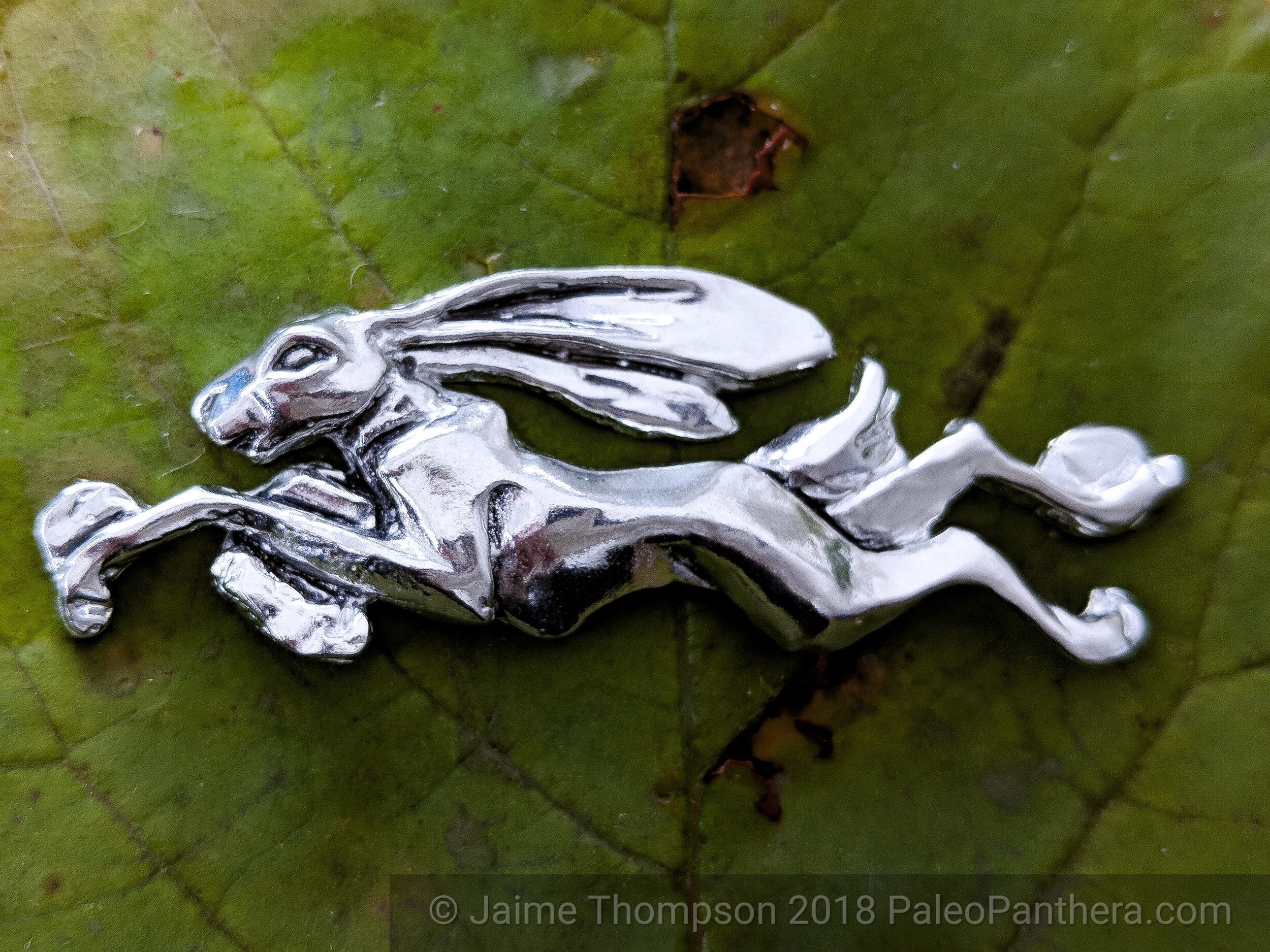 Hare Pendant
This running hare pendant is cast in Britannia pewter and measures is roughly 2.5 inches long with carved relief features. Your choice of chain or cord attaches just above each extended foot. While the pendant is not delicate it is possible to bend the legs and ears if strong force is applied; treat it kindly! Shorter chain lengths allow the pendant to rest on the chest wall; overly long chains tend to cause the pendant to tip slightly forward at the ears.

Each piece comes in a black paper cotton-lined gift box.

Each of my pewter pieces is cast and polished individually; no two pendants are ever exactly alike. All jewelry comes in a cotton filled kraft paper gift box.
sale