Oxidized Pewter Tiger Pendant with Labradorite Eyes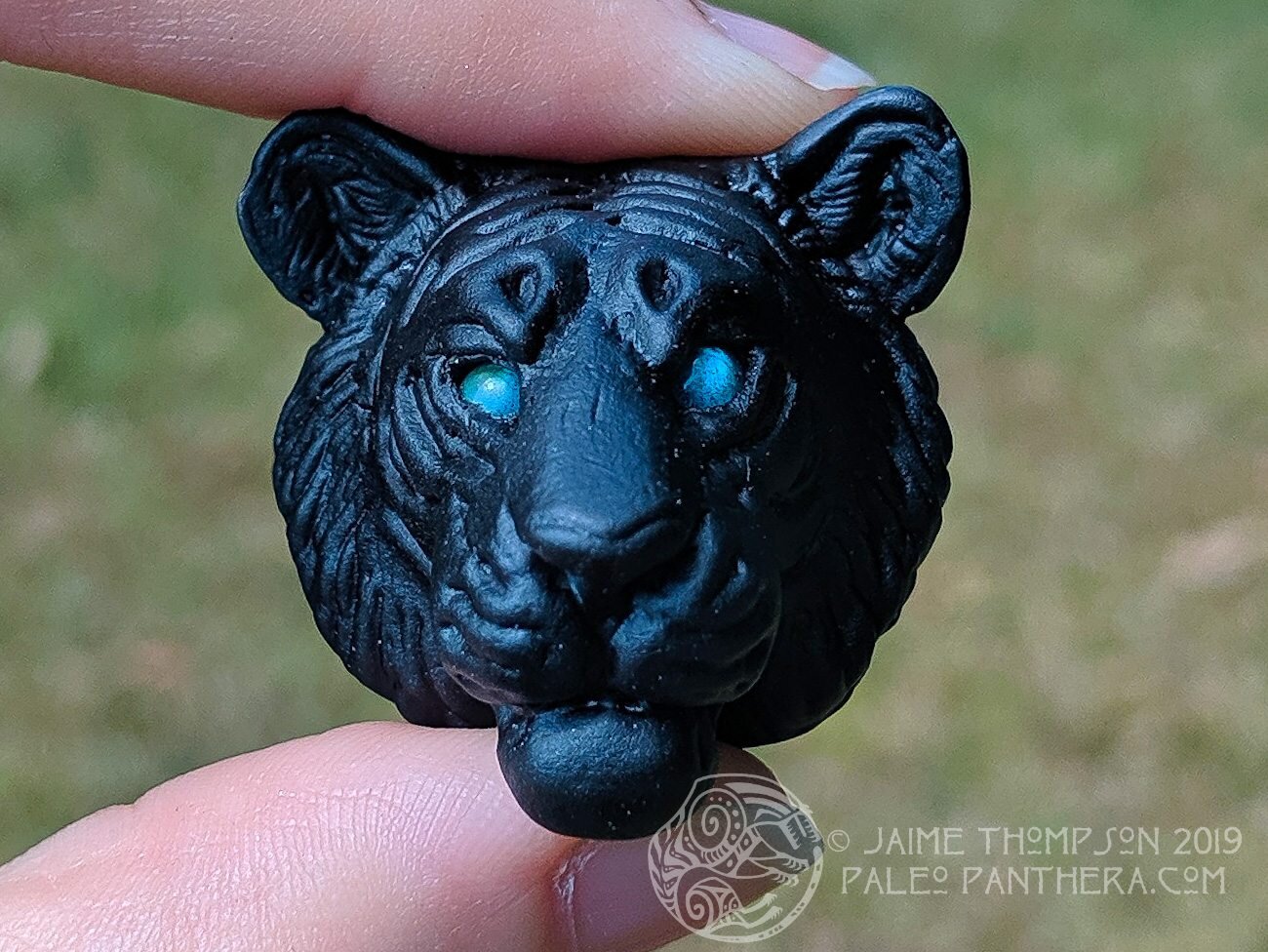 Oxidized Pewter Tiger Pendant with Labradorite Eyes
Oxidized Britannia pewter tiger pendant with labradorite eyes. The finish has been sealed to extend the life of the deep black & protect from any rubbing. The tiger stands about one inch high and has a bail hidden in the hollow back that can accommodate up to 4mm chains/cords.
Click here to add a chain or cord.

*This oxidized pendant requires a little more care; don't wear it in water and store it away from other jewelry or abrasive surfaces.
Sold out!