Painted Pewter Wolf Pendant with Peridot Eyes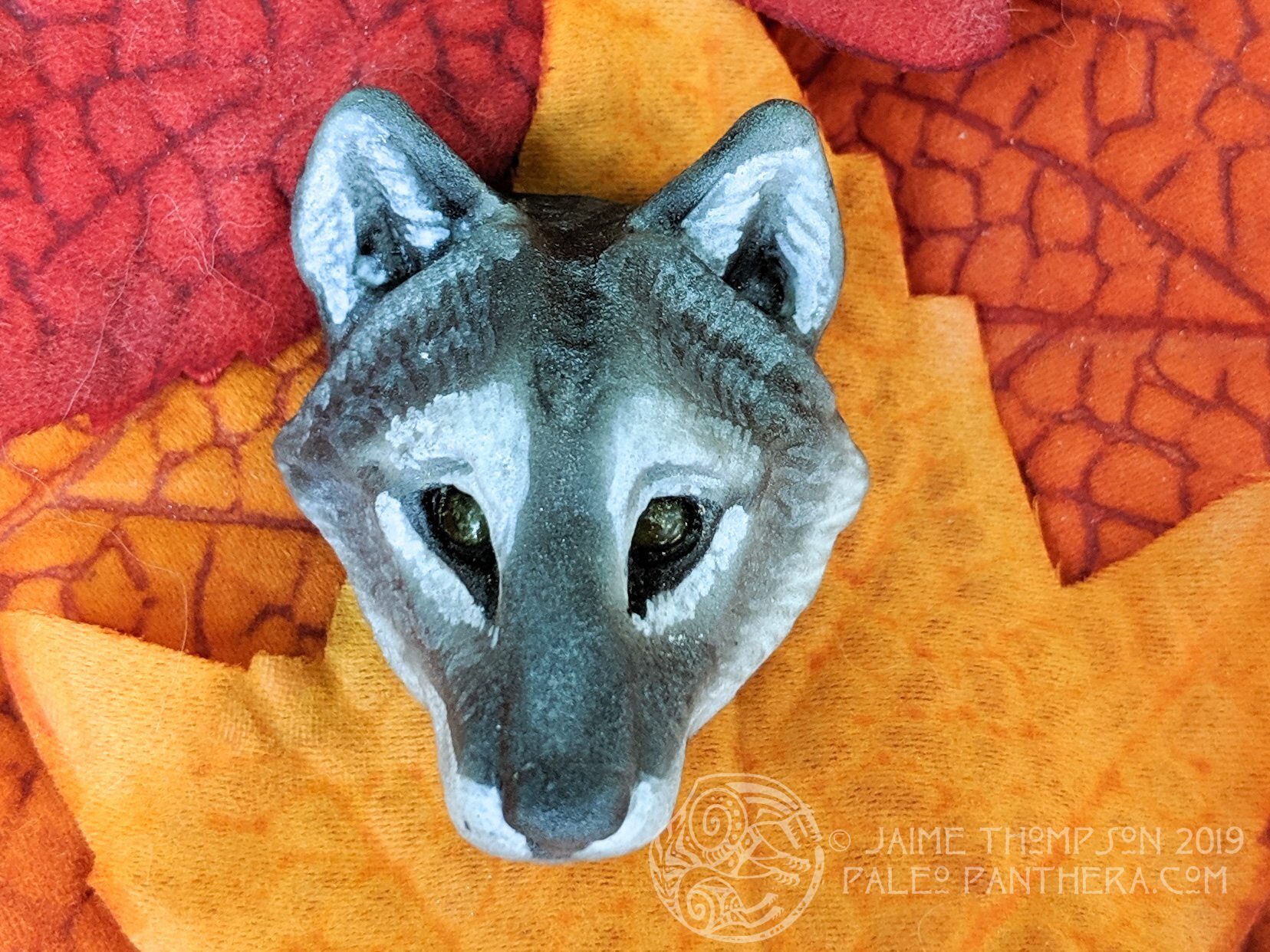 Painted Pewter Wolf Pendant with Peridot Eyes
Britannia pewter wolf pendant with peridot eyes; it has been hand painted and sealed with a matte finish.. The wolf stands about one inch high and has a bail hidden in the hollow back that can accommodate up to 4mm chains/cords.

Click here to add a chain or cord.
*This painted pendant requires a little more care; don't wear it in water and store it away from other jewelry or abrasive surfaces. A velvet drawer or fabric bag is best.
Sold out!